The season is over and we've reached our first proper transfer window after winning promotion to League One! If you've missed the story so far, you can catch up with the rest of The Pilgrimage here:
My first FM20 save: 'The Pilgrimage'
Part 1: Welcome Home (to Home Park)
Part 4: Cup Runs and Festive Fun
---
1st May 2020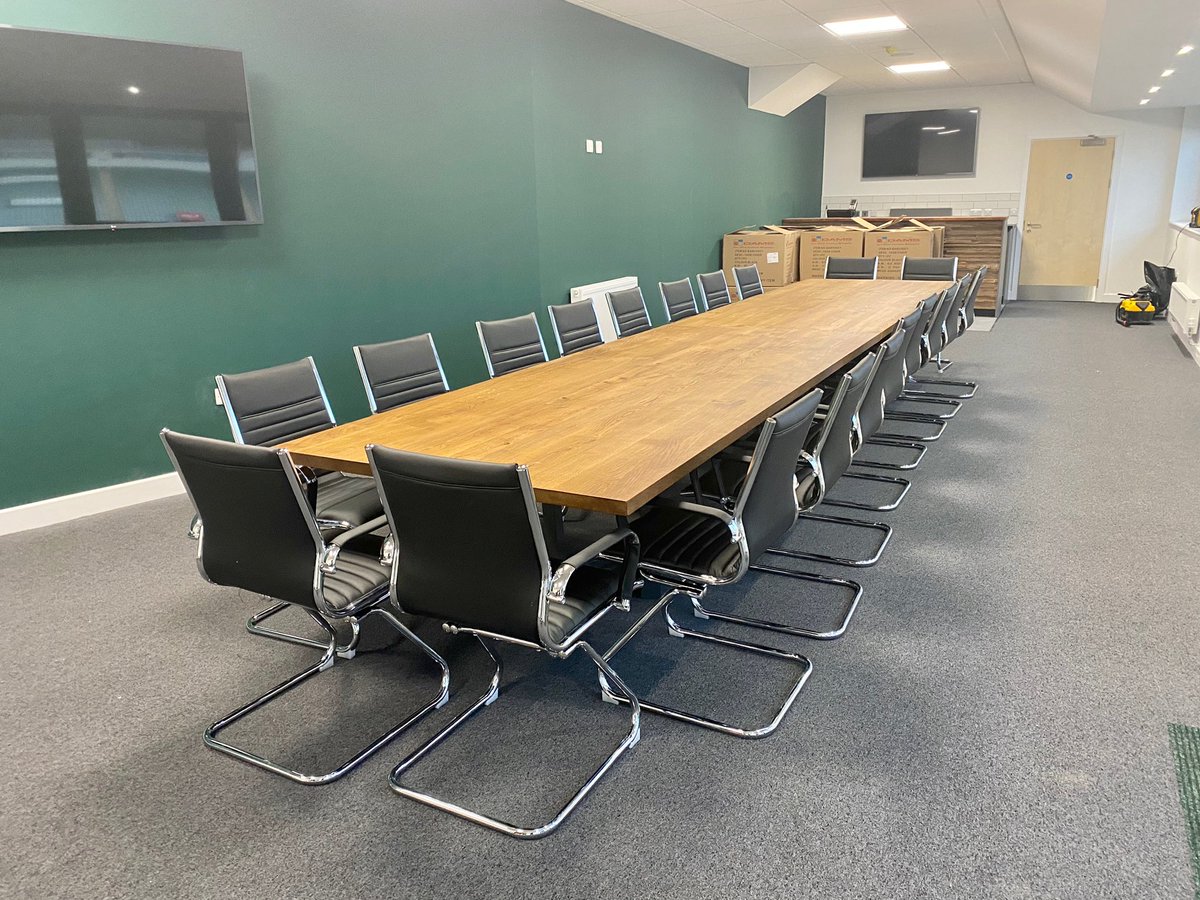 "Right, so these are the positions that we'll need to fill/improve upon this season after our promotion and the departure of some of this season's squad. Where would you like to start?"
"The back – goalkeepers?" Paul Sturrock replied, "Coops [Mike Cooper] has done well this season – do you think he's ready?"
"Well," I replied, "He did impress whenever he played, however I think he still needs another season working on his game before we can consider him as our first-choice 'keeper. Over the window we need to either find an experienced goalkeeper in the later days of their career to take that role for one season or get another loan in like Alex Palmer if the quality isn't available."
"Got it. How about the rest of the back line? Tactics this season have been a success and Niall [Canavan] and Gaz [Gary Sawyer] bring a wealth of experience, but we kept getting caught out defensively. Long balls over the top and many mistakes were made bu the players we'd hoped would be reliable." Sturrock was experienced, and his roles in management and as a Director of Football provided me with a valuable aide to the big decisions as manager.
"That is where the problem lies – we need to make a big improvement at the back. Although we scored the most goals in League Two this season, we made some silly mistakes that I know we'd all like to cut out. With the departure of Scott [Wootton] and Will [Aimson] – as well as talented loans in Josh [Grant] and Sylvain [Deslandes] – we're going to need some more permanent signings of real quality as well as some up and coming prospects from some of the bigger teams."
"Luckily the affiliate link we sought out with Manchester City during the season should help us out there," Sturrock began, before being interrupted.
"Very true, but remember that they have to fit 'our' mould. They can be as talented as you like, but if they're the wrong type of player, they aren't coming here." Lilian [Nalis] interjected. (He had clearly seen how our collective football philosophy had worked this season).
"Exactly! I think we're fine at left wing-back; Fadz [Callum McFadzean] has been great when avoiding injury and Joel [Grant] did absolutely amazing considering he'd never played wing-back before. On the other hand, Taff [Tafari Moore] did brilliantly at right wing-back but we will need to improve there. Again, maybe a talented prospect from the Premier League/Championship could do a job there as long as they're physically ready for League One."
Sturrock scribbled this down, before adding "What about in the middle of the pitch? After releasing Sarce [Antoni Sarcevic] and Jose [Baxter], we don't really need to add too many bodies?"
"You're right. Adam Randell really stepped up this season and arguably did better than Joe [Edwards] in the defensive role; I reckon all we need is someone who can push Danny [Mayor] and Conor [Grant] in the more offensive positions. They smashed it last year, and if we can get them playing even better again, then I'll take it. Finally, I reckon we need someone to come in and play the role that Zak [Rudden] did last year – Ryan [Taylor] is good but inconsistent in that same position. Someone to also keep Dominic [Telford] on his toes too will be great. I'm sure Dom will still be first choice, but knowing there's someone there to step in if needed is vital for us to do well next season."
"Okay RPW, I'll get straight on the phone to my contacts and get the scouts out there."
---
June 2020
14th June 2020
Our first signing – and very rarely for me – involving a transfer fee. As stated earlier, our back three is what worried me the most and I wanted the best defender I could get. Former Crewe Alexandra captain Perry Ng came in for an initial £325k, a relative bargain for a young player with excellent attributes at this level. RPW DNA score = 57
15th June 2020
Next through the door, as reported by Sky Sports (see above), was another talented centre-back, this time on loan: Scott Wharton, on loan from Blackburn Rovers. Wharton spent time last season on loan at League Two Northampton Town, but is arguably way above that level. Wharton probably makes the starting line-up alongside Ng and another centre-back. RPW DNA score = 56
16th June 2020
Another loan centre-back – clearly Sturrock listened well! Luka Racic, a 21 year-old Danish defender came in on loan from Brentford, where he made 4 league appearances last season, scoring a single goal. Luka is another amazing young player at this level, and after this signing I can see my back three being Wharton at DCL, Racic at DC and Ng at DCR. RPW DNA score = 55
19th June 2020
Announced on the BBC Sport website (see above), we solved our problem with lack of quality depth at right wing-back by bringing in Wales under-21 international Neco Williams in on loan from Liverpool. Although his technical and mental attributes aren't amazing, his physical attributes are phenomenal for this level. Due to a lack of quality options available, I had to bring in Neco despite him not really fitting my DNA philosophy. RPW DNA score = 41
---
July 2020
1st July 2020
By the start of July, the squad was back for pre-season with even more additions…
Jamie Proctor came in on loan from Rotherham to fill the role that Zak Rudden played last year: a striker to put pressure on the back line while also popping up with a few goals. Last season he was out on loan to Scunthorpe United in League Two but only managed a measly two league goals in thirty-eight starts. I'm hoping that in a team not struggling quite as much he can score and create a bit more this season. RPW DNA = 56
Last season, Alex Palmer impressed on loan at Home Park. After looking at a wide range of potentially more experienced 'keepers in the twilight of their careers, none stood out as having the quality that 'keepers like Palmer did at League One level without paying extortionate wages. Palmer is a safe pair of hands to hold the first-choice position while [Mike] Cooper continues to develop this season. RPW DNA score = 40
The second of two former captains to come in (after the arrival of Perry Ng), I found what should be my final centre back in the powerful Nathan Cameron. Formerly of Macclesfield Town who were relegated last season, Nathan was able to leave on a free to join Argyle. By no means the best centre-back in our squad, his attributes are better than his scout reports suggest and he could definitely do a job stepping in. RPW DNA score = 54
After doing the classic 'hunt through the U23 squads of Premier League teams to see who has quality and an expiring contract' I found the best pick was 23 year-old box-to-box midfielder Matt Butcher from AFC Bournemouth. Matt comes in as rotation for Conor Grant on the rare occasion he isn't fit and firing and has some decent potential too. RPW DNA = 50
Coming in on a free is Danny Rose, a former Mansfield Town striker who has been very dangerous on former iterations of Football Manager. A versatile player, I brought Rose in to play second fiddle to Telford up front but the Yorkshire-born forward could also play the pressing forward role as well as being a great advanced forward. RPW DNA score = 63
Later on the 1st of July, the signing of Tayo Edun was announced on the official site, with the young Nigerian midfielder coming in on a free from Fulham. The 22 year-old had formerly won the U17 Euros with England but had not played very much football for his parent club since then, spending the 2018/19 season at Ipswich Town before being released from Craven Cottage at the end of last season. RPW DNA score = 51
Later on in the day, we received an offer of £125k from Rotherham United for what was our 5th choice centre-back, Niall Canavan. I would be foolish not to take the money for a player who had never been anything other than average, and the strength in depth that we had brought in should help fill that hole. However, despite this I wanted to at least have another player available for rotation to play as rarely as Canavan used to; I couldn't see 35 year-old Gary Sawyer managing to play as regularly as he used to.
Therefore, in came the second of two former Pilgrims returning! Yann Songo'o signs on a free from Scunthorpe United, who he had only joined from us last season anyway. A tenacious and powerful centre-back with an incredible DNA score, Yann can also play in the defensive and central midfield positions should we face any sort of injury crisis during the season. RPW DNA score = 77
5th July 2020
Although Fletch [Alex Fletcher] had impressed in the second half of last season, it was important that he got some footballing experience at the appropriate level to continue his development. He joins Aldershot Town in the Vanarama National League until the end of the season.
9th July 2020
Another youngster goes out on loan! Luke Jephcott, a talented forward who scored his first two league goals IRL recently, goes to get some more first-team experience at Barrow in the Vanarama National League.
10th July 2020
As announced by BBC Sport, we picked up former Spurs academy graduate Brandon Austin on a free transfer. Before this, we only had Palmer and Cooper as the only available goalkeepers in the whole of the club, so it was handy getting a talented youngster in to the U23 squad as backup should anything happen to our first team 'keepers. RPW DNA score = 44
24th July 2020
The majority of our senior signings were complete, and barring any last minute changes before the season starts, I was aiming to try and pick up talented youngsters who had slipped through the net. One of these was young Welsh midfielder Ryan Bevan who had come through the ranks at Swansea City. RPW DNA score = 50
28th July 2020
Perhaps I spoke too soon. League One big boys Sunderland had shown an interest in right wing-back Tafari Moore throughout the summer but after offering £210k I couldn't help but let him go – I liked Moore but he wasn't worth that much! The transfer window closing date has now changed back to the end of August, so I luckily have the first month of the season to bring in an apt replacement.
---
Pre-Season
Finally, I leave you with our pre-season form; while we weren't quite as free-scoring, defensively we were a lot better. We kept clean sheets in 7 out of the 10 matches we played, while we were unlucky not to keep out a rampant Man City side for 90 minutes.
---
Next time: We look for a replacement for Tafari Moore; we start our season and we hope that no other heads are turned before the close of the transfer window…