"Same old bleddy Argyle"

A frequent saying, heard during the stresses of many a Plymouth Argyle match
It had to be done, didn't it?
Predictable – I know – yet after considering for a long time what team I could possibly manage for my very first 'blogged' Football Manager save, there could only be one team for me: Plymouth Argyle; the Pilgrims; my beloved Green and White Barmy Army. Traditionally, Argyle are my usual Beta save for each new game in the Football Manager series. Seeing as I am not starting FM20 until its full release, I felt I had to go for something familiar, while also making sure I picked a team that I knew I could feel passionate writing about. The reality is that the relationship you have with the football club you follow through thick and thin goes far further than passion – each game leaves you feeling a multitude of emotions. And boy, being a Plymouth Argyle fan has left me feeling so many highs and low(e)s in recent years.
Plymouth Argyle – A History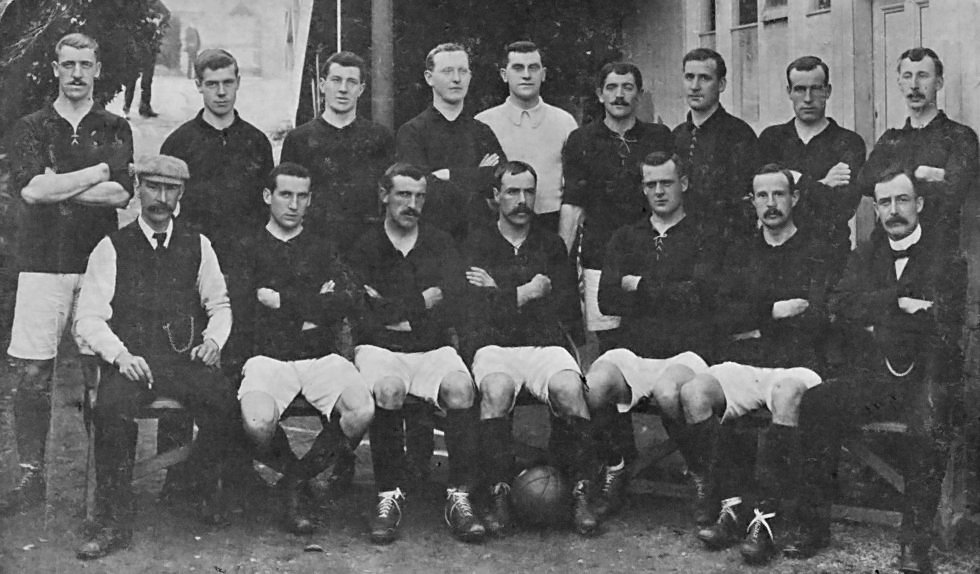 Founded in 1886, Plymouth Argyle are a professional football club based in the South-West of England in Plymouth, Devon (The biggest city in England yet to have a football club feature in the English first division). Traditionally floating between the second and fourth tiers of English league football, 'Argyle' are a club that found their best successes during the late 2000s under the stewardship of Bobby Williamson, Paul Sturrock and (the often divisive amongst the Argyle fanbase) 'Hollowords' – Ian Holloway. The club plays at Home Park, otherwise known as 'The Theatre of Greens', an 18,600 capacity stadium in Central Park, Plymouth. Known as 'Argyle' to anyone from Plymouth and bearing the nickname 'The Pilgrims', Plymouth Argyle are a club with huge potential despite being stuck in a peninsula away from the footballing hubbub of the rest of the country.
Plymouth Argyle first formed in 1886 under the name Argyle Football Club and first played a competitive match in October 1886 against Caxton, a team from Cornwall. In true Argyle fashion, we lost our first match 2-0. After mixed fortunes on the pitch, Argyle FC disbanded and reformed numerous times until reforming under the name 'Plymouth Argyle Football Club' and turning professional in order to join the Southern League in 1903. The Pilgrims would then go on to win the Southern League in 1913 and entered the Football League Third Division as a founding member in 1920.
Argyle famously toured South America in the mid-1920s, going toe-to-toe with the Uruguayan national team and winning 4-0 (a mere six years before La Celeste would go on to be world champions) as well as pulling off a shock win against the emerging Argentinian national team, 1-0. The Pilgrims would later go toe-to-toe against Argentinian giants Boca Juniors, drawing 1-1 before pitch invasions results in the match being abandoned.
Gaining a reputation as a 'yo-yo' club for the next 50 years, Argyle would rise as high as 4th in the Football League Second Division (to date their highest ever league finish) and yet frequently turn back into a third division side; a league cup semi-final loss against Leicester City in 1965 was a rare highlight. A monumental crowd of 37,369 witnessed arguably the upset of the century when a Pelé-led Santos lost to Argyle in 1973 at Home Park 3-2; an event that my dad, 16-years-old at the time, still talks about now.
Gaining a reputation as a 'yo-yo' club for the next 50 years, Argyle would rise as high as 4th in the Football League Second Division (to date their highest ever league finish) and yet frequently turn back into a third division side; a league cup semi-final loss against Leicester City in 1965 was a rare highlight. A monumental crowd of 37,369 witnessed arguably the upset of the century when a Pelé-led Santos lost to Argyle in 1973 at Home Park 3-2; an event that my dad, 16-years-old at the time, still talks about now.
The highlight of the 1980s was an FA cup run in 1984 (while Argyle were still in the third division), culminating in a semi-final loss against Watford, a feat that would only be equalled once more in the 'modern' era of Plymouth Argyle. The 1990s were full of ups and downs for The Pilgrims, with Argyle continuing to fluctuate between the second and third divisions of English football under the leadership of England's all-time record cap holder, Peter Shilton. Argyle would go all the way to Wembley Stadium for a play-off semi final (to be promoted to the second tier) against Burnley – the Clarets would go on to win and a rivalry would start between the two clubs.
Neil Warnock would go on to be the next 'major player' in Argyle's history, taking over in 1995 and bringing play-off glory in his first season, returning to Wembley and winning 1-0 (along with promotion) against Darlington; a result which wrote midfielder and goalscorer Ronnie Mauge's name in Argyle history books forever. A year later, 'Colin' was gone – sacked – and managers Mick Jones and (club legend and all time appearance holder) Kevin Hodges followed as The Pilgrims would be relegated back to the basement of the football league, what was at the time known as the Third Division.
Argyle found themselves suddenly in footballing and financial turmoil until Scottish manager Paul Sturrock took control of the Greens in November 2000 and saved Argyle from relegation out of the Football League. The next season, they would go on to finish the season with a club record 102 points to clinch the Third Division title and would even narrowly miss out on promotion via the Second Division play-offs the following year. Sturrock would surprisingly leave for Southampton before the end of the 2003/04 season, with Bobby Williamson taking over for the final promotion-clinching game of the season against Queens Park Rangers at Home Park: a 2-0 win and the very first time I watched Plymouth Argyle.
The Pilgrims finished 17th in their debut season in the newly-branded 'The Championship', yet a lack of success at the start of the 2005/06 season resulted in a P45 for Williamson, with Tony Pulis taking over and playing what many fans considered 'boring' yet functional football, steering The Pilgrims to a 14th place finish. Pulis would soon be off back to previous club Stoke City though, opening the door for 'Ollie', Ian Holloway. Holloway immediately swept fans off their feet, saying all of the right things and proving it on the pitch: Argyle were playing attractive attacking football and would finish the season in 11th place. The Pilgrims would go on to make an excellent start to the next season, with 'Ollie' re-stating his love for Argyle and his intention to have a long and successful reign at Home Park. Then:
Holloway resigns as Plymouth Boss

BBC Sport, Wednesday 21st September 2007
shortly followed by:
Leicester appoint Holloway

BBC Devon Sport, Thursday 29th September 2007
The Green Army were furious. To add insult to injury, Holloway's free-spending in combination with a lack of due diligence from the boardroom spelled financial turmoil again for Argyle. The one positive: the 'larger' club that Holloway left us for, Leicester City, would later be relegated under 'Ollie's stewardship; it seems karma does exist. However, the damage had already been done. Luggy – Paul Sturrock – would return for a second spell in charge of Argyle and keep them adrift of the Championship relegation places over the next two years before another club legend, Paul Mariner, took over for the 2009-10 season. Argyle would fight admirably but ultimately finished 23rd; relegated from the second tier of English football after a six-year stay.
One former England international would replace another, with Peter Reid taking over from Mariner for the 2010-11 campaign. The season would start brightly, yet inconsistency would kick in quickly, followed by troubles off the pitch. Argyle were provided with a winding-up petition by HMRC before Christmas, followed by the club issuing its intention to appoint administrators in March 2011. The Pilgrims would find themselves docked 10 points for going into administration. The final nail in the coffin would appear a few months later, with Argyle's relegation to League Two confirmed. Reid was sacked, with club captain Carl Fletcher taking over as caretaker player/manager. This was a new low for Argyle, and a huge hangover after a decade of progress and highs.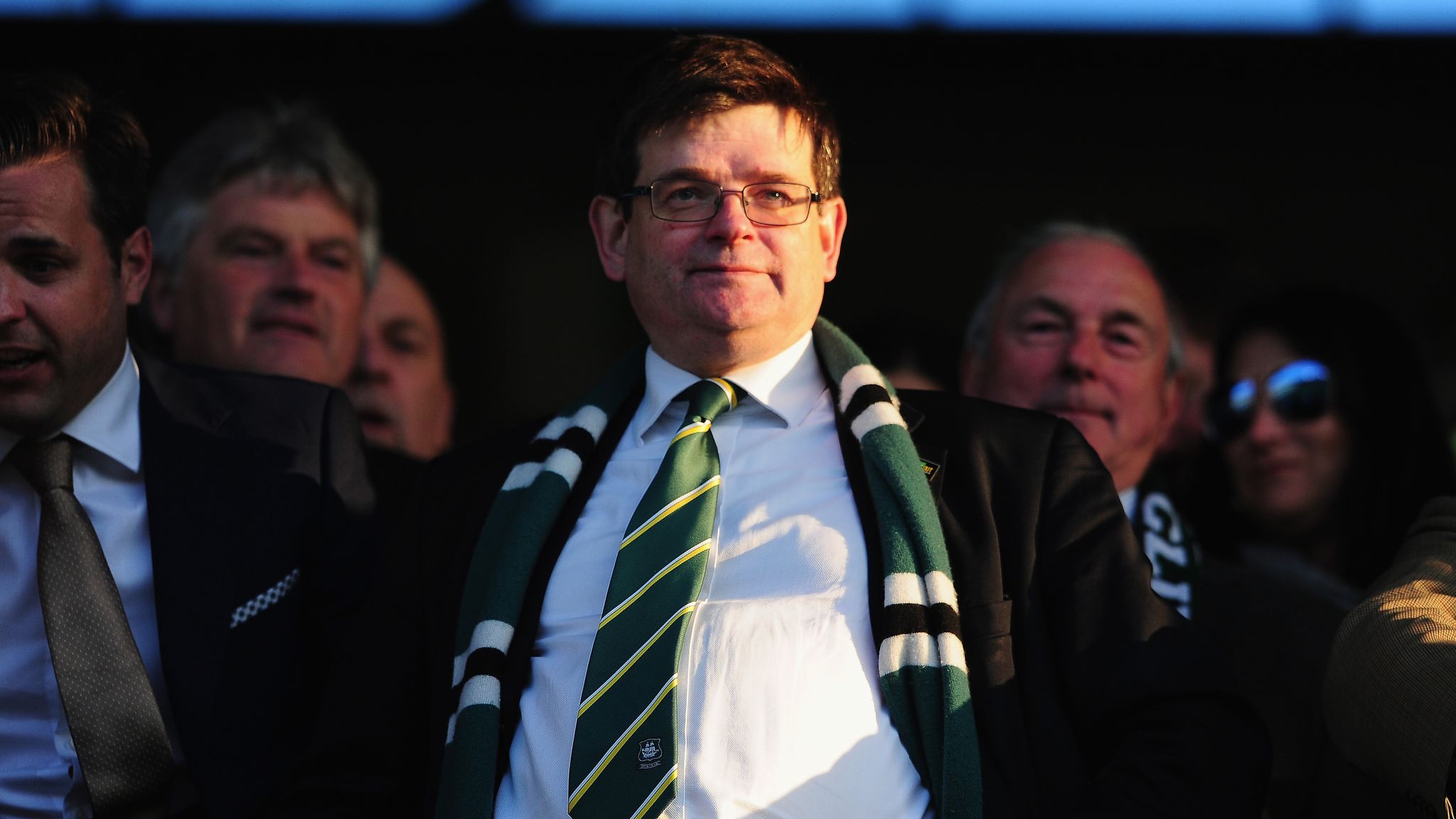 James Brent's Akkeron Group would be the club's saving grace: the businessman completed his takeover on Halloween 2011 and Argyle would go on to narrowly avoid relegation out of the football league completely, finishing 21st in League Two – the lowest finish in the club's history. Fletcher's next season in charge would be just as inconsistent and he was replaced with John Sheridan, a manager who managed to steer the good ship Mayflower away from relegation-threatened waters over the course of three seasons. The highlight coming in Sheridan's third season where a late play-off push would result in a pair of play-off semi-finals against what we discovered were the masters of the footballing dark arts, Wycombe Wanderers.
Sheridan would leave by mutual consent before the start of the next season, with relatively-unknown Scottish manager Derek Adams taking charge of the Green Army. Crucially, Adams would bring with him some hidden gems of players with him from the Scottish league, the most important being Argyle's talisman and playmaker Graham Carey. Inspired by Carey's magic on the ball as well as the defensive structure built up previously by John Sheridan, Argyle would go on to compete in the League Two play-offs, drawing the first leg at Fratton Park 2-2. The second leg at Home Park would prove a cagey affair, with both sides going close for 90 minutes, before centre-back Peter Hartley (who had been described by Pompey's Gary Roberts as a 'yard dog' in the build-up to the match) bundled in a header from a 91st minute corner. Cue what many call 'absolute limbs'. Argyle were going to Wembley, was this the start of Plymouth Argyle's resurgence? To put it simply, no. 34,023 Argyle fans would travel to Wembley stadium to watch Argyle try to win promotion against an over-achieving AFC Wimbledon yet the Pilgrims did not seem to turn up at all. They lost 2-0, and many key players of the Sheridan era left following the disappointment. Adams would have to be more ruthless next season to go one better.
'Del Bey' would do better next season. Argyle would go on a tremendous run, winning promotion with an incredible 6-1 win against Newport County and have the opportunity to win the title on the last day away to Grimsby Town. Of course Argyle did an Argyle though, losing to Grimsby while the previous season's play-off semi-final rivals, Portsmouth, would go on to win the league on goal difference despite Argyle being in the driving seat.
Argyle's first season back in League One in 7 years started badly – Argyle went without a win for a long stretch at the start of the 2017-18 season but turned their form around after Christmas to fall just short of a League One play-off place, finishing in 7th. American-based yet Plymouth-born businessmen and Argyle fan Simon Hallett would later take over from James Brent, becoming majority shareholder, offsetting previous debts and paying for the refurbishment of the Mayflower stand at Home Park.
You'd like to think Adams would learn from the shortfalls of the first half of the season and re-do whatever went right in the second half of the season yet Argyle started dreadfully in the next season too. It took them 12 matches before getting their first win of the season. However, the 2018-19 season did not take a miraculous turn like the previous one; a combination of poor recruitment, alienating man management and stubborn tactics led to a complete team breakdown, with players that previously seemed to 'fight for the badge' downing tools under Adams, resulting in an appalling must-win match against Accrington Stanley turning into a brutal 5-1 defeat. Hallett pulled the trigger and sacked Adams and assistant manager (and formed club captain/legend) Paul Wotton in order to stand any chance of defying relegation on the final day of the season against fellow strugglers Scunthorpe United. In what resulted in a very controversial match, Argyle triumphed against adversity to win 3-2. Despite this, AFC Wimbledon and Southend finished on equal points yet above Argyle on goal difference; Argyle finished 21st, relegated as a result of their poor goal difference.
Argyle's playmaking powerhouses Graham Carey and Ruben Lameiras would soon follow Adams and Wotton out of the door; Carey would move to Bulgarian First League mainstay CSKA Sofia to play in the Europa League and Lameiras would return to his native Portugal and play for a team called FC Famalicao, a club not expecting to pull up any roots yet at the time of writing are 3rd in the Primeira Liga. The Pilgrims had a summer of rumour and speculation about who the next manager would be, with the bookie's favourite being young Bury manager, Ryan Lowe. Lowe's Bury side had just won promotion to League One, however the Shakers' financial troubles were very public and by the start of the 2019-20 season, Lowe was now the manager of Plymouth Argyle and Bury were expelled from the English Football League due to unpaid debts and poor ownership. Lowe would bring many of his Bury squad to Home Park, as well as an attacking 'we'll score more than you' philosophy that would rely on the attacking wing-backs in his tried and tested 3-4-1-2 to batter teams into submission.
My Aims
In this save, I have a few core aims that I will be looking to achieve that will shape the way I manage Plymouth Argyle:
Bring back the good times
'Bringin' on back the good times, takin' away the pain'

The Love Affair, 1968, a song often played after many a win at Home Park
My very first memory of Plymouth Argyle is the promotion party of 2004, and my childhood was filled with the joys of seeing my team play fantastic football in the Championship, unearthing absolute gems of players such as Sylvain Ebanks-Blake and Yannick Bolasie and coming very close to the 'promised land' of the Premier League. Therefore, my main goal is to make sure that Argyle at least return to where I believe they should traditionally be: the second tier of English football. Despite this goal, I do not want to make the awful mistakes of the board at the time of these 'glory days', I will not financially mismanage the club and will continue Simon Hallett's philosophy of self-sufficiency.
2. Develop youth
Although Argyle have never had the most fantastic youth academy, Argyle went through a period of promoting many youth players to their first team throughout my childhood, with captains such as Wotton and Nelson coming through the youth ranks to lead their boyhood clubs. With the last few IRL managers neglecting youth, my management should (hopefully) bring a new dawn and a focus on bringing through talented youngsters from around the South West.
3. Restore the Hungarian link
My favourite EVER Argyle player is Hungarian midfield maestro Ákos Buzsáky. Argyle went through their 'glory days' of the Championship with a core of three Hungarian players playing for the club at different times during the 2000s: Ákos Buzsáky, centre-back Krisztián Timár and winger Péter Halmosi. This link to the Magyars seems to have been severed, and it is my full intention (when possible) to expand my scouting range to Hungary and pick up some unheard of diamonds in the rough.
In summary, thank you for reading my very first (and very long) blog post. I'm very excited to start this save and hopefully show you why I love this little old club on South-West coast. I'll leave you with the profound thoughts of Paul Whitehouse, and his viral (in Plymouth, at the least) advert from 2009: